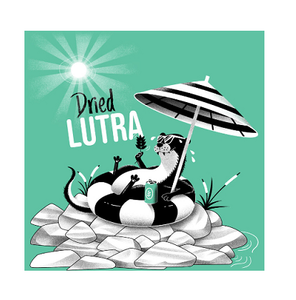 Same as in 11g sachets but in a 500g brick. The dried version of the legendary OYL-071 Omega Lutra Kveik yeast. Welcome OYL-071DRY! Lutra Kveik yeast is isolated from Omega Hornindal Kveik (OYL-091) strain. What's so special about it? It is shockingly clean, works exceptionally well in a huge temperature range, it has high alcohol tolerance and fast-finishing speeds. For a refreshing pseudo-lager or a huge imperial stout - for any reason you're using a neutral dry yeast, you can use Dried Lutra Kveik and get more, faster.
Below is general information about the Kveik yeast:
Norwegian brewers have been using and passing down the yeast that they use to make farmhouse ales for generations.
Kveik yeast has a crazy heat tolerance. It'll deliver consistent results up to 40

°C

. 
The lag time and fermentation time is short. It can start bubbling an hour after you pitch it and finish off a regular batch in just a couple of days.
When it's done with fermentation it'll fall out of suspension quickly. Very high flocculation!
Quite high alcohol tolerance up to 14% ABV.
You can collect it, dry it, freeze it and re-use it. 
Works great with high OG.
BEERS TO BREW: Pseudo-Lagers, Pale Ale, IPA, IIPA, American Stout, Imperial Stout, American Amber/Red, American Brown, American Barleywine, Cream Ale, Irish Red, Dusseldorf Alt, Meads.
INGREDIENTS: Saccharomyces cerevisiae.
FERMENTATION: 20-35°C (68-95°F).
PITCHING: 11 g per 23 L.
ATTENUATION: 75-82% (residual sugars 11 g/l).
FLOCCULATION: Medium-High.
SEDIMENTATION: High. 
REHYDRATION INSTRUCTIONS: Pitch directly into wort/must.
STORAGE: Omega Lutra Kveik yeast should be stored in dry conditions below 4C° (39°F). Omega Lutra Kveik will rapidly lose activity after exposure to air. Opened packs must be re-sealed, stored in dry conditions below 4°C (39°F), and used within 3 days. If the opened package is re-sealed under vacuum immediately after opening, yeast can be stored below 4C° (39°F) until the indicated expiry date. Do not use yeast after the expiry date printed on the pack. Performance is guaranteed when stored correctly and before the expiry date. However, Omega Lutra Kveik dry brewing yeast is very robust and it can tolerate periods under sub-optimal conditions.